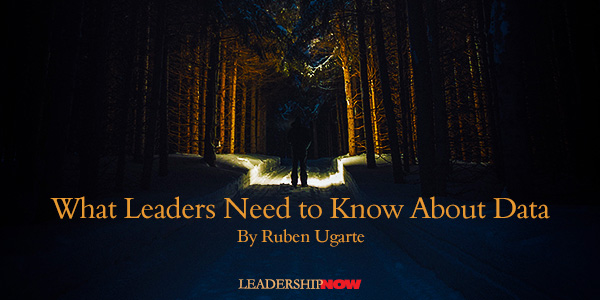 SOMETIME between the 1st and 4th century, something incredible happened. Indian mathematicians invented a system for measuring objects. Arabic mathematicians eventually adopted the system, and it was through them that Europe would eventually learn about the numerical system we still use today.
Ever since then, numbers have played an important role in our lives. Statistics surround us, and leaders need to have a good grasp of numbers' roles within their companies. Here are the key things leaders should know about data — and what things they can safely ignore.
Data Can Speed Up Decisions
The decisions that you make as a leader can have an outsized impact on your company. Data can help you speed up these decisions and ensure that you're making the correct choices. If you're exploring a new market to enter, data can provide you with potential projections about sales and give you an idea of the type of customers within this market.
The quality of your decisions and the speed at which you make them matter. Look back at the last year, and you'll realize that it wasn't just about making the right decision, but doing it rapidly. The entire world went into lockdown within weeks, and leaders had to determine how to shift entire companies into remote work, change how they serve customers and try to figure out how to survive.
You can also use data to help your team make better decisions. Leaders know that they need to delegate, but the actual process isn't always clear. The people under you may not have the same confidence or intuition, but they could be accessing the same information. They could use data to guide them to the right decision without your involvement. Better yet, they can measure the success of their decisions.
Data Is Your Flashlight and Map
Think about a cave. It's dark, humid and you can't see more than a few feet ahead of you. You know there's an exit somewhere, but you're not sure how far it is or what path to follow.
It would be nice to know the exit direction, but instead, you have a map and a flashlight. And that's all you actually need! As you lead through uncertainty, think about how your team adjusts to last-minute changes and what kind of map you're using. The best leaders can quickly create maps for new situations — and better yet, they know when to abandon the map and when to follow it.
The new CEO of UPS, Carol Tome, came in with a simple idea: saying "no." UPS should say no to the wrong customers, wrong product lines and wrong ideas. UPS stock has risen over the last year, and it's well-positioned to grow beyond the pandemic.
I don't think Ms. Tome knew exactly what might happen under this strategy, but she gave her team a map and flashlight. She trusted that her team could adjust midway through and continue moving towards the exit.
Data Can Help You Measure Success
Measurement is important in providing options for determining opportunities and new ideas — and determining whether the direction you take is successful.
Think about what data you'll be using to measure progress on your goals. You can explore reports, dashboards and working with specific people to generate the relevant data.
Consider also scheduling regular touchpoints to talk about the data and discuss opportunities. What new customer segments are appearing? What products or services should you abandon?
Innovation needs to be consciously thought through and carried out. Look at Great Britain's efforts for funding innovation. It has plans to create its own Defense Advanced Research Projects Agency (DARPA) and give money to innovative ideas. The results are yet to be seen, but it's moving in the right direction. Leaders are ahead of the pack, trying to scout these innovation opportunities.
Numbers have been a blessing and a curse. They've given us the ability to understand our world, but they aren't always intuitive. Use data to speed up your decisions, guide you in the dark and measure success. Better yet, use data to become a better leader for your team.
* * *


Ruben Ugarte is founder of Practico Analytics, providing expertise in data analytics. He has worked with companies on five continents and in all company stages, helping them to use data to make higher quality decisions, boost performance, increase profitability, and make their teams world-class. He also maintains a popular blog with more than 100,000 readers. His new book is The Data Mirage: Why Companies Fail to Actually Use Their Data (Business Expert Press, January 22, 2021). Learn more at rubenugarte.com.
* * *


Like us on Instagram and Facebook for additional leadership and personal development ideas.
* * *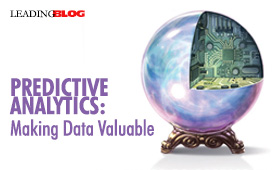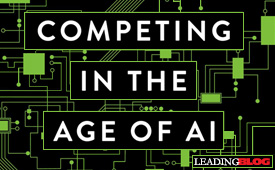 Read more: leadershipnow.com