Here are a selection of tweets from March 2020 that you don't want to miss:
VIDEO: Series of 1-min videos on fear, connectedness, resilience and more from @JohnBaldoni
Rethinking Managing and Leading in Real-Time by @ArtPetty
Leadership Insight: How to Spot Fear by @KateNasser
The Power of a Strong Leadership Foundation by @DougConant
How to Find Thanks and Gratitude by @JesseLynStoner
How to Capture What You're Learning From This Crisis Now via @LetsGrowLeaders
What Makes a Community Resilient? via @StanfordGSB
Five Strategies to Challenge Negative Thoughts by @ShirzadPQ via @StanfordGSB
You're Only as Good as the Company You Keep by @FSonnenberg
Slack CEO's Rise: From Games to a Workplace Communications Heavyweight via @StanfordGSB
Leadership by What Example? from @wallybock
How to Be A Great Leader When Crisis Hits by @LollyDaskal
Seth Godin Hates Being Organized by @danshipper Don't ask: am I organized enough? Instead, you might ask: Am I shipping work in sufficient quality and quantity to cause the changes I seek to make?
Hard Startups Few recruiting messages are as powerful as "the world needs this, it won't happen any time soon if we don't do it, and we are much less likely to succeed if you don't join."
When in Doubt, Leaders Should Ask Questions by @natkarel via @INSEADKnowledge
Self-Awareness and Leadership: The Ins and Outs via @DDIworld
How to Make No-good, Useless Performance Feedback Helpful by @davidmdye
Pandemics Reveal Leadership Character from @JohnBaldoni
How to Recover From a Terrible Mistake by @Judy_Sims
READ, Caveat emptor, CEO by @TedKinni A short list of questions can help leaders avoid the potentially harmful consequences of flawed management studies.
Encouragement Required by @LeadToday Steve Keating
Organizational Change: Only the People Can Save the Organization by @BobQuinnUofM
Boss's Tip of the Week: Act Consistently from @wallybock
101 Ways to Create a More Satisfying and Fulfilling Life by @AlliPolin
Want Employees to Own Their Career Development? Try These 2 Things by @Julie_WG
VIDEO: John Baldoni on Building Your Self-Awareness via @YouTube
How To Release The Grip of Backwards Thinking by @WScottCochrane
Your New Executive Transitions are (Probably) Going to Fail by @MattPaese via @DDIworld
The dangers of "workism" by @JoshLevs via @stratandbiz
Jack Welch: For a time, the most valuable CEO on earth by @geoffcolvin
See more on

Twitter.
* * *


Like us on Instagram and Facebook for additional leadership and personal development ideas.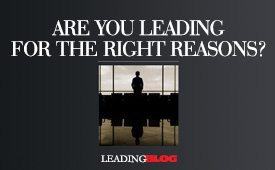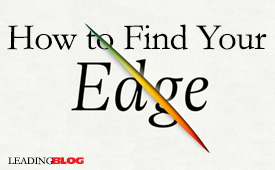 Read more: leadershipnow.com