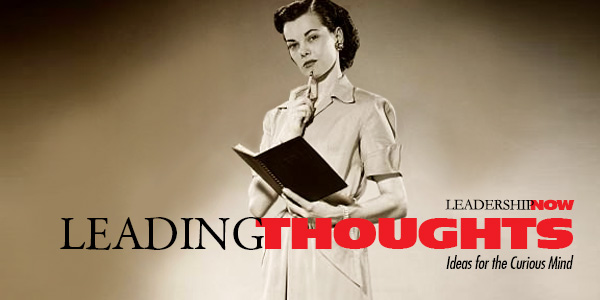 IDEAS shared have the power to expand perspectives, change thinking, and move lives. Here are two ideas for the curious mind to engage with:
I.
Scientist Edward O. Wilson on the unification of knowledge:
"The ongoing fragmentation of knowledge and resulting chaos in philosophy are not reflections of the real world but artifacts of scholarship."
Source: Consilience: The Unity of Knowledge
II.
The late professor and writer David Foster Wallace on focus:
"Twenty years after my own graduation, I have come gradually to understand that the liberal arts cliché about "teaching you how to think" is actually shorthand for a much deeper, more serious idea: Learning how to think really means learning how to exercise some control over how and what you think. It means being conscious and aware enough to choose what you pay attention to and to choose how you construct meaning from experience. Because if you cannot exercise this kind of choice in adult life, you will be totally hosed."
Source: This is Water
* * *
Look for these ideas every Thursday on the Leading Blog. Find more ideas on the LeadingThoughts index.
* * *


Like us on Instagram and Facebook for additional leadership and personal development ideas.

Read more: leadershipnow.com