Here are a selection of tweets from May 2019 that you don't want to miss:
Leadership and Groundhog Day from @wallybock
Here are some ways to improve retention that are more effective than simplistic employee satisfaction surveys.
Bill Buckner: A Man Of Grace from @JohnBaldoni
3 Ways to Prevent a Mis-Performance Meltdown by @WScottCochrane
Five Common Communication Mistakes (And How to Fix Them) via @StanfordGSB
Artificial Intelligence for the Perplexed Executive vis @StanfordGSB
Making Noise: 3 Tips for Better Leading in a Noisy World by Ken Downer @RapidStartLdr
The World in 2030: Nine Megatrends to Watch by Andrew S. Winston via @mitsmr
3 Surprising Ways To Start A Strong Leadership Day by @WScottCochrane
Help! I want to pitch VCs but don't want anyone stealing my idea by @maynard
A Surprising Example Of Why You Don't Need A Title To Effectively Lead Others by @TanveerNaseer Nailed it.
This Is The Reason Most People Get Stuck In Mediocrity by @LaRaeQuy
15 Quotes by Mary Parker Follett – Guidance for Today's World by @JesseLynStoner
Advice for the Graduating Class of 2019 by @michaelaroberto
7 Ways to Get the Most Out of a Leadership Coach by @LollyDaskal
How Big Tech Threatens Economic Liberty via @amconmag Under the current power dynamics, entrepreneurs are often faced with two options: sell out or get crushed.
Coach John Beilein Takes His Game To A New Level from @JohnBaldoni
How Leaders Make the Best Ideas Work via @LetsGrowLeaders
Why Men Don't Have Friends and Why Women Should Care by @JesseLynStoner
Sometimes You Need To Dial Back Your Aspirations! from @JohnBaldoni
"Right now, it's like this" is an invitation to explore what is present. It reassures us that impermanence is hard at work. Even though the mind threatens me with the idea that "it's going to be like this forever," this phrase helps me call BS on that."
Roadmap: Five Phases of Digital Eras by @jowyang
On American college campuses, history has been declining in popularity more rapidly than any other major.
Establishing Trust: Why the Details Matter by @RapidStartLdr Ken Downer
What is the difference between brand and marketing? by @lindsaycpederse
See more on

Twitter.
* * *


Like us on Instagram and Facebook for additional leadership and personal development ideas.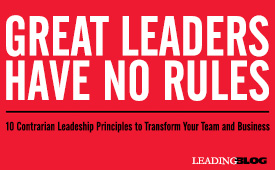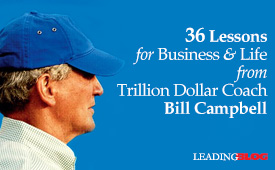 Read more: leadershipnow.com