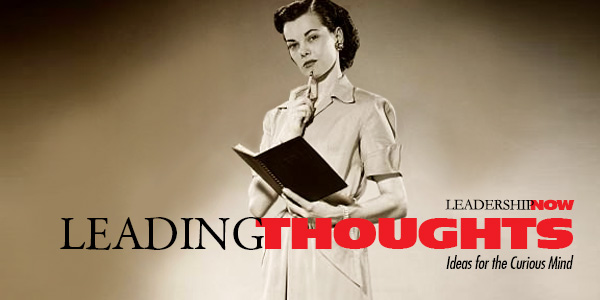 IDEAS shared have the power to expand perspectives, change thinking, and move lives. Here are two ideas for the curious mind to engage with:
I.
Teresa Amabile on how to kill creativity:
"Organizations routinely kill creativity with fake deadlines or impossibly tight ones. The former create distrust and the latter cause burnout. In either case, people feel overcontrolled and unfulfilled—which invariably damages motivation. Moreover, creativity often takes time. It can be slow going to explore new concepts, put together unique solutions, and wander through the maze. Managers who do not allow time for exploration or do not schedule in incubation periods are unwittingly standing in the way of the creative process."
Source: Harvard Business Review: How to Kill Creativity
II.
Authors John Hagel, John Seely Brown, and Lang Davison say we often don't even know what we are looking for or the questions to ask to get there, so it calls for a different approach:
"We need serendipitous encounters with people because of the importance of the ideas that these people carry with them and the connections they have. People carry tacit knowledge. … You've got to stand next to someone who already knows and learn by doing. Tacit knowledge exists only in people's heads. As edges arise ever more quickly, all of us must not only find the people who carry the new knowledge but get to know them well enough (and provide them with sufficient reciprocal value) that they're comfortable trying to share it with us."
Source: The Power of Pull: How Small Moves, Smartly Made, Can Set Big Things in Motion
* * *
Look for these ideas every Thursday on the Leading Blog. Find more ideas on the LeadingThoughts index.
* * *


Like us on Instagram and Facebook for additional leadership and personal development ideas.

Read more: leadershipnow.com